Separately, the analysis of Foreign Policy of Ukraine on current events and political statements and the analysis of the state of relations between Ukraine and Russia in the context of Russia's hybrid war against Ukraine and Russia's illegal occupation of Crimea was carried out.
In the analysis of Foreign Policy of Ukraine, the main topics were:
Having lost the case in the WTO for the third consecutive time Ukraine should draw the appropriate conclusions;
Will Ukraine become a bargaining chip in the big geopolitical game between Russia and Europe?
Disappointing results of the Munich Security Conference: Russian gas destroys Euro-Atlantic solidarity;
Audit of Ukraine's integration into NATO (as a result of the visit of the delegation of the North Atlantic Council to Odessa)
Analysis of the Assessment Questionnaires leaded to the following conclusions:
1. In general, most respondents rated their awareness of the "Foreign Policy of Ukraine" topic well. 14 % are "not very good" with this topic.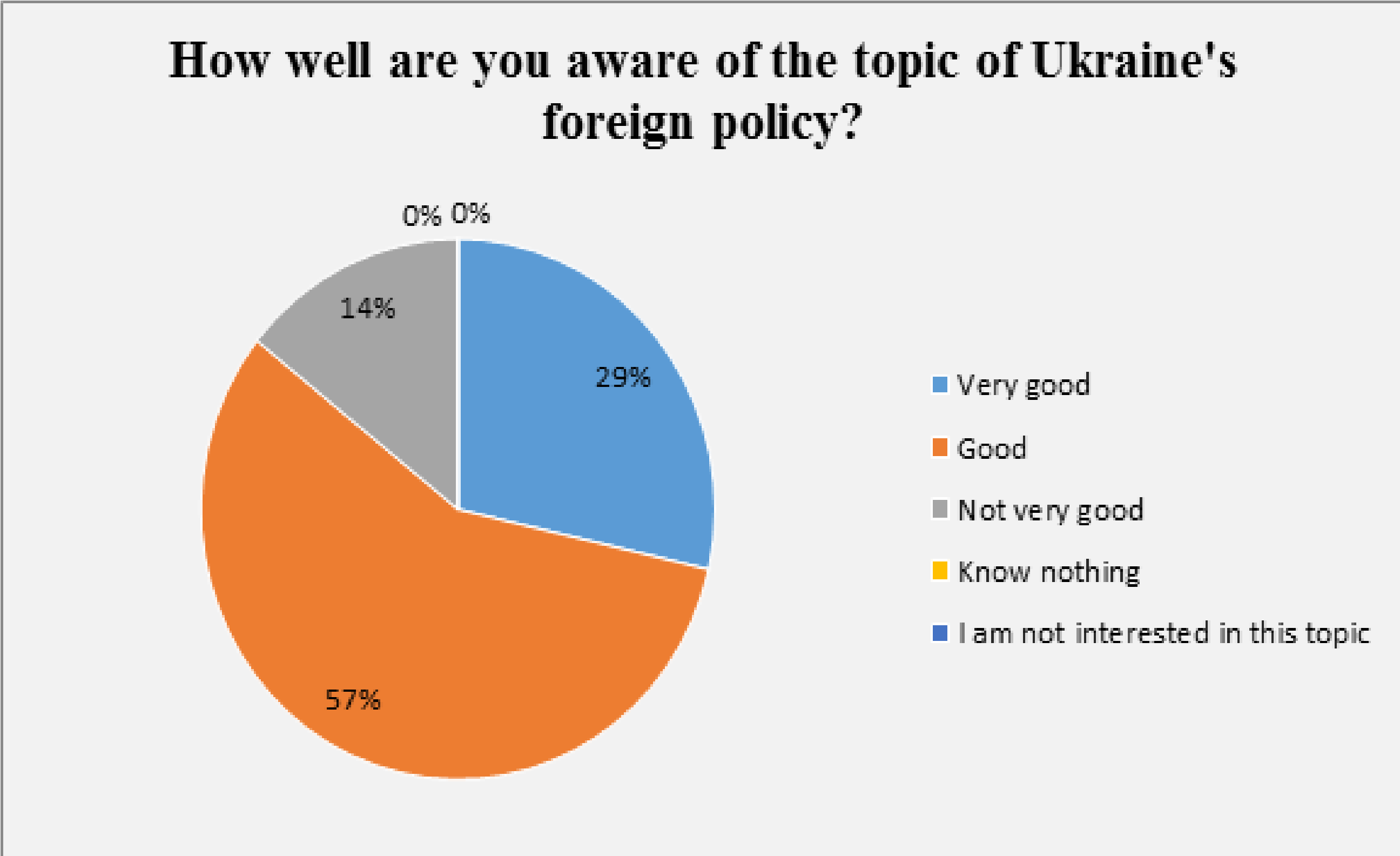 2. 79% of respondents consider materials of the "International Weekly" to be "very useful". At the same time, 14% consider the materials "generally useful" to improve the awareness of readers with the topic "Foreign policy of Ukraine". 7% of readers consider the materials of "International Weekly" on this subject "not very useful".